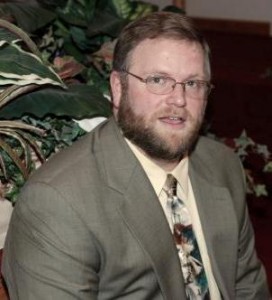 It is not a popular subject, nor is it a topic taken seriously among the masses in our society, but that does not change the fact that There Is A Place Called Hell! Many preachers have gone to great lengths to side step the topic. Many, who at one time preached on the issue, have now quit doing so altogether or have since come out and denied the doctrine completely.
Preaching on Hell will usually not draw a crowd. In fact, it usually thins it a little. God, however, is pleased when a "leather lunged" man of God mounts a pulpit and cries aloud, sparing no one! Hell is full of people who want more preaching on the subject, and Heaven is grieving over the lack of preaching on the place called Hell!
I have no way of knowing where you stand on the issue, but I do implore you to listen to this sermon I preached in 2006 to about 60 folks under the ole gospel tent. This was the first tent revival I preached in and I sure enjoyed it! God worked in my heart.
Again, please listen to the message in it's entirety! Share it with a friend who needs to be saved by God's amazing grace! Consider leaving and encouraging comment below.
A Place Called Hell! (Luke 16:19-31)

Pastor Andrew Schank, Unknown Date
Part of the
Campmeeting Messages
series, preached at a
Special event
service
I preached this message on Tuesday evening of the week long tent revival we held in August of 2006 while pastoring Cornerstone Baptist Church of Beulah, North Dakota!
Great liberty to preach that evening. I still get chills up my back when I think about it now!

About Pastor Andrew Schank:
Pastor Schank is currently the pastor of Great Commission Baptist Church of Blair, Nebraska. Their church website is http://www.greatcommissionbaptist.org Andrew is a pastoral church planter with Macedonia World Baptist Missions, Inc. of Braselton, Georgia.
| Earlier: | Same day: | Later: |
| --- | --- | --- |
| | Introduction To The Lighter Side Series, A Man Of Integrity!, Something Worth Going For!, Preaching In A Black Church, Liar, Liar!, Don't Worry!, Champion Fighting Dog!, The Turkey Shoot!, I'm A Hypochondriac!, Fellowship And Uncle Bud!, Foot Washing - Predestination and Christian Fellowship!, A Visit From The Physician!, Look On the Bright Side!, Shake Hands With A Poor Boy!, Man's Seventy Years!, If You Lay Down With The Dogs!, Let Down Your Nets! | A Glimpse Of Grace! » |
Luke 16:19-31
19There was a certain rich man, which was clothed in purple and fine linen, and fared sumptuously every day: 20And there was a certain beggar named Lazarus, which was laid at his gate, full of sores, 21And desiring to be fed with the crumbs which fell from the rich man's table: moreover the dogs came and licked his sores. 22And it came to pass, that the beggar died, and was carried by the angels into Abraham's bosom: the rich man also died, and was buried; 23And in hell he lift up his eyes, being in torments, and seeth Abraham afar off, and Lazarus in his bosom. 24And he cried and said, Father Abraham, have mercy on me, and send Lazarus, that he may dip the tip of his finger in water, and cool my tongue; for I am tormented in this flame. 25But Abraham said, Son, remember that thou in thy lifetime receivedst thy good things, and likewise Lazarus evil things: but now he is comforted, and thou art tormented. 26And beside all this, between us and you there is a great gulf fixed: so that they which would pass from hence to you cannot; neither can they pass to us, that would come from thence. 27Then he said, I pray thee therefore, father, that thou wouldest send him to my father's house: 28For I have five brethren; that he may testify unto them, lest they also come into this place of torment. 29Abraham saith unto him, They have Moses and the prophets; let them hear them. 30And he said, Nay, father Abraham: but if one went unto them from the dead, they will repent. 31And he said unto him, If they hear not Moses and the prophets, neither will they be persuaded, though one rose from the dead. (KJV)

Loading ...
Related articles
Originally posted 2011-12-18 06:08:29. Republished by Blog Post Promoter