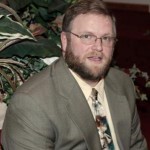 I do not need anything else on my plate, but I feel impressed to share something with my readers! In the last several months, I have had numerous people ask about my various websites. The questions go something like this… "Brother Andrew, how did you…?" or "Pastor Schank, can you help me with…?" No, I do not think these people believe I am some webmaster guru, but they know that I have some possible answers for them. In view of the increasing volume of inquiries, I have decided to do several things…
Website Consulting
Again, my primary purpose in life is to do the will of God! For me it is to pioneer the starting of Great Commission Baptist Church in Blair, Nebraska and remain its pastor. I have known for a while that I am going to need an extra part time job to pay some bills. Website consulting seems to be a good fit for me, right now, in my present circumstances.
I am not a graduate of any computer technology and website schools, nor do I think I know everything there is to know about websites and such. What I can offer my readers, preacher friends, and ministry associates is solid advice and personalized help in the building, hosting and  maintaining of your MINISTRY website.
Become A Better Resource
The aim of The Working Pastor, all along, has been to be a resource for hard working men of God. We want to be the "go to" source in various fields. It seems that each week that goes by, I get word through email, or personal contact that The Working Pastor, has been a great help in some way! I say, "AMEN!"
Currently, in my very few minutes of my spare time, I am working on a booklet entitled, "How to Make the Most of your Ministry Website!" So far, it is coming along great. Once completed, it will be made available for those who desire to learn, in layman's terms, how to maximize their internet presence with their ministry website.
Bottom Line
If you desire to build, do a makeover, or just need an answer about your website, then contact us via email. I have some great resources of my own that I can put you in contact with… if I cannot answer your questions. Again, my primary focus is to wins souls to Christ and pastor the Great Commission Baptist Church. In the midst of this great endeavor, I will do my best to answer your questions, and help you with your site build, as I am able.
Contact me via email with your inquiries!
If you are a credible, reliable, and reasonable website designer and/or hosting provider and would like to be on my HOT LIST, then email me, as well, for documentation!
CLICK HERE to learn more about our Website Building & Hosting Services
Originally posted 2010-12-12 23:44:00. Republished by Blog Post Promoter