I have the greatest pastor in the world, and he has the craziest and zaniest  assistant in the world! Between the two of them things stay interesting! This assistant pastor I am speaking about is Frank Shumate. He recently sent me an email that I wanted to share with my readers here on The Working Pastor. Feel free to share this with your friends!
10 Humorous But Practical Tips To A Successfull New Year!
1. Stay Out Of Trouble!
2. Aim For Greater Heights!
3. Stay Focused On Your Job!
4. Exercise To Maintain Good Health!
5. Practical Teamwork!
6. Rely On Your Trusted Friends To Watch your Back. Take Your Time In Trusting Others!
7. Save For rainy Days!
8. Rest And Relax!
9. Always Take Time To Smile!
10. Realize That Nothing Is Impossible!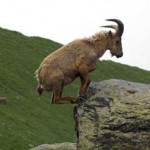 Related articles
Originally posted 2011-12-20 16:59:24. Republished by Blog Post Promoter