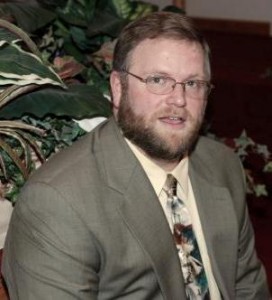 A friend of mine related a great axiom to me a few years ago that has not left me. He stated, "Life is a journey!" Though a very short proverb, it is a colorful thought. I would like to expand upon this thought by adding, "…full of opportunities!" I am sure that you would wholehearted agree with me that, "Life is a journey full of opportunities!"
(Ecclesiastes 9:10Ecclesiastes 9:10
English: King James Version (1611) - KJV
10 Whatsoever thy hand findeth to do, do it with thy might; for there is no work, nor device, nor knowledge, nor wisdom, in the grave, whither thou goest.

WP-Bible plugin) "Whatsoever thy hand findeth to do, do it with thy might; for there is no work, nor device, nor knowledge, nor wisdom, in the grave, whither thou goest."  (KJV)
Pastor, Are You Looking For Opportunities?
As a hunter looks for his prey, a lookout spies the horizon for ships atop the mast, and as a prospector diligently seeks for the tiniest spec of gold in the pan, so must God's man look for the opportunities which lay before him. Don't get the wrong idea. The opportunities to serve God are not elusive and hard to find. On the contrary, they are everywhere! The point being made is that we must always be on the lookout so we do not miss them. Sometimes unique, once in a lifetime opportunities pop up and we must take advantage of them. A lazy eye will squander the opportunity, and cost you future rewards!
"Do not suppose opportunity will knock twice at your door."  – Chamfort
Pastor, Are You Utilizing Your Opportunities?
It is one thing to take advantage of an opportunity or two. It is quite another to maximize and take the opportunity to it's greatest potential. What God's men need in this apathetic day is to lead the way by example, strive to use every ounce of strength, and take every opportunity to serve God to it's fullest potential. Squeeze out every last drop from your God given opportunities. This is truly living on the cutting edge!
"To improve the golden moment of opportunity, and catch the good that is within our reach, is the great art of life."  – Johnson
Pastor, Are You Sharing Your Opportunities With Your Colleagues?
Thankfully, a few godly men gave me an opportunity to serve God alongside them. They shared their opportunities and were never selfish in allowing me to participate. May each pastor, missionary, evangelist, Sunday School Teacher, Deacon, etc. who reads this be sure to not be selfish in sharing opportunities to serve the Lord Jesus Christ! After all… WE ARE IN THIS THING TOGETHER!
"A wise man will make more opportunities than he finds."  – Francis Bacon

Loading ...
Related articles
Originally posted 2011-12-17 21:41:20. Republished by Blog Post Promoter