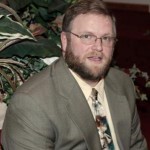 Indeed, the ministry is not for the faint of heart! Serving in a leadership capacity is difficult and full of obstacles. Some of which concern your personal life, while others concern the people whom you are leading.
Ministry is a lot like going up a set of steps or stairs. In some instances, the hike up the steps can be pleasurable. However, it can be quite painful when your are hurting. In spite of the challenges in ministry, there are three special things I am thankful for!

Three Things I Am Thankful For As A Pastor
I Am Thankful For My Wife…
If it were not for my wife Shilo, then I would probably not be where I am at today. In the, soon to be twelve, years of our marriage, we have faced a lot. There have been numerous struggles that can be categorized in the arena of ministry. For example, there have been many days that I came home from church and was so discouraged that I did not want to serve another day. Exhausted and played out entirely, my emotions were getting the best of me. Shilo, has been very good about noticing this and she helps me recognize this discouragement for what it is.
Not only has she been very good about helping me with the stress and emotional toll of ministry, but she has been exceptional in the very practical ministry of raising our children. She has been diligent to be a great mother and school teacher(we home-school). Keeping up with five children, a home, school, and ME, is quite a chore! I simply could not do without Shilo!
I Am Thankful For My Children…
Shilo and I have two wonderful girls and three, very energetic boys. Yes, it gets very tiresome keeping up with them, but every moment is worth it all! For whatever reason, children are, many times, seen as a hindrance to ministry. I feel that this is quite contrary to the Biblical model! If it were not for my children, then we would have been extremely limited! Recently, in our home church, we were able to start a children's Bible club in an apartment complex. We had a tremendous opportunity to reach many people… due to our children.
Aside from what I gain as a pastor, having these five wonderful children have been an enriching experience. I would not trade them for anything! They are a blessing to raise and I hope that we can instill a desire in them to serve Christ as we do!
I Am Thankful For The Opportunity To Serve…
Sometimes as pastor we get so busy with ministry that we do stop enjoying the fact that we GET to serve. As mentioned at the outset, ministry is not for the faint of heart. It is quite difficult at times. This should not, however, be allowed to rob us of the joy of serving Christ! Just to be able to serve the Lord, in whatever capacity, is a great gift. When a pastor's heart for service has lost its sweet fragrance, then he had better watch out. He will soon wash out. All of us who serve, must remember that it is a grand opportunity to serve Jesus Christ!
Conclusion
At this juncture in the year, I wanted to share my gratitude for my wife, children, and opportunity. Without these three, very special things, my life would be drab. Outside of being saved by God's amazing grace, what has been mentioned in this post means more to me than anything!
______________
By Larry Howland / Parsons Pen
Measures 15.5″ x 12.5″. Light oak finish frame. Neutral mat. A pastor is a faithful friend/Who has his Father's flock to tend./He cares for us through trying days,/Retrieves the lamb who sometimes strays./He brings us loving words from God,/Of Moses' feats with Aaron's rod,/Of Daniel in the lion's den,/Of godly women and their men./From parables the Master taught/To understanding what Paul thought./He speaks to us of God's dear Son,/Of unity, so we'll be one./When sick or sad he's always there/To comfort, guide and offer prayer./He's tender, caring, meek and kind;/The Spirit's in his heart and mind. And She's like a fresh and lovely rose/That angels planted, then God chose./He gave her soft and gentle ways/To help us through our trying days./She walks with us through pain and loss/And lives the meaning of the cross./She always thinks of others first/And loves us when we're at our worst./She has such kind and gentle ways/And builds us up with words of praise./Her tears and prayers and long hours spent/Have helped so many to repent./A confidant with whom to share,/A partner when it comes to prayer,/Two blessings in a Christian's life/Are pastor and his faithful wife.
Originally posted 2010-11-24 11:30:00. Republished by Blog Post Promoter